i really didn't expect much of this week to tell you the truth. we've been doing a huge company overhaul at work and that means longgggg days sorting through photos, editing code, and brainstorming every little corner of our new website. so when i got a call half way through the week letting me know my vespa was ready to go, i was over the moon ecstatic.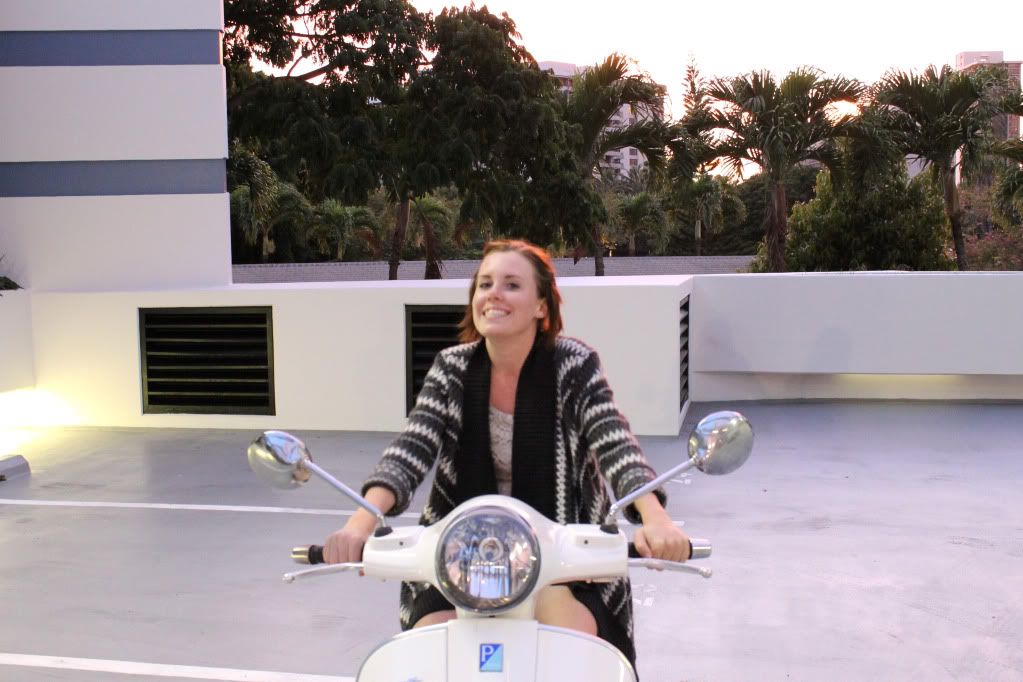 and let me just tell you how exhilarating it is to speed down the road snapping pictures of the back of your husband's head. i mean really, it's the stuff daredevils thrive off of.
a couple other things that made my week a little bit better than ordinary...
...new shoe racks - or rather, watching your husband assemble said shoe racks, and then having him organize your entire shoe collection.
...spoiled puppies - jack to be specific. getting not one, but two over-sized bones and an impenetrable chew toy from our building manager who loves her like his own little thing. watching them play together can bring a smile to a spinster's face, i swear.
...& valentines day candy - after munching through half the bag in the last hour i might be barfing rainbows later, but oh boy are they delicious.
what made your list this week?