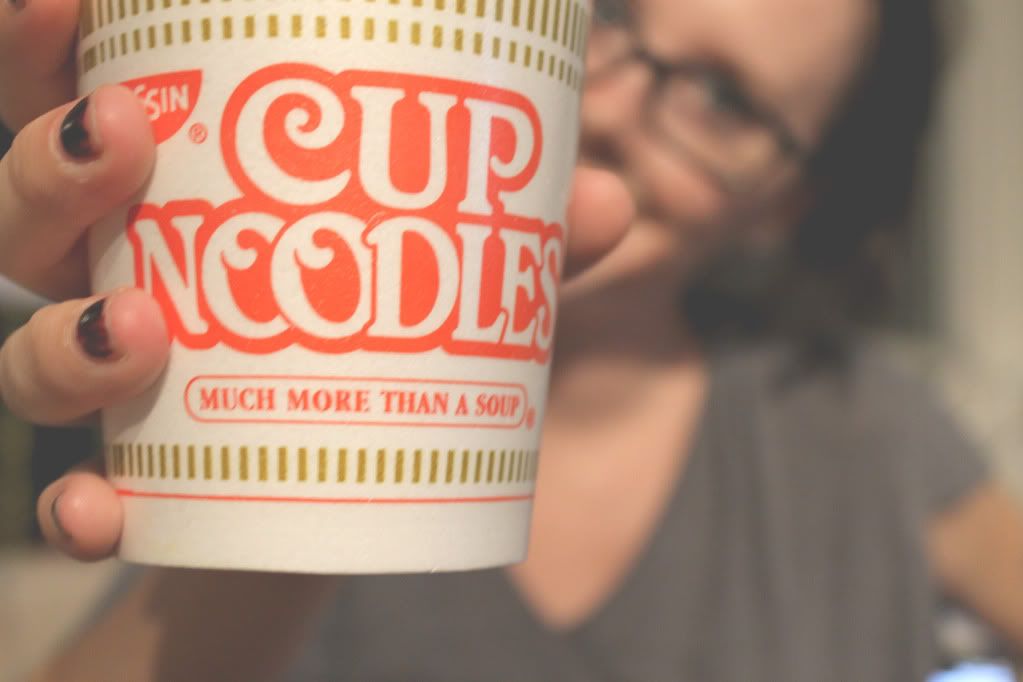 we also spilling our noodles not once, but twice in our laps.
and by we i mean jack and i
who happens to love the leftover broth from my noodles
because i would never serve ramen for dinner if buzz was home
but buzz isn't home.
so us girly girls get to get away with
college style meals.
gossip girl marathons.
and procrastinating a
wee
bit longer on those essays.