i love that before i started dating, and eventually married, buzz i had absolutely no desires to get a tattoo. i was content in my little sushi free sheltered life, eating my turkey sandwiches, and never letting anything spicy touch my innocent little tongue.
and now look at me. i have more tattoo ideas in this little head of mine than i really know what to do with.
i've been branching out lately with the notion of starting a forearm sleeve on my right arm. i've been loving the idea of a sailor/nautical section of my arm seeing as for the past and next several years, the navy and the sea will be a huge part of our lives.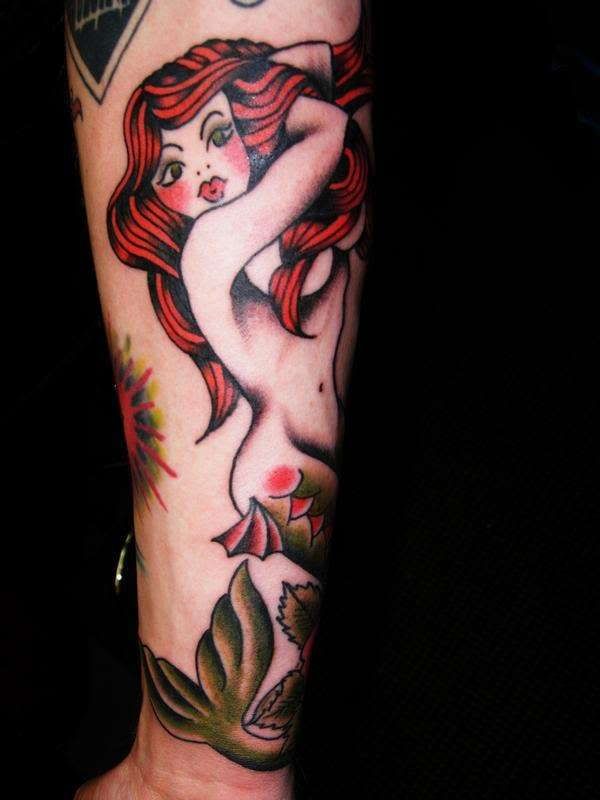 these tattoos have been inspiring me as i try to arrange 10 lbs. of flash on my scrawny little limbs. i'm not sure i'll be able to fit it all in there, but i love the compass pointing home, as well as a lighthouse and an old school mermaid. i'm still thinking of some verbiage to throw in the mix, but for now first things first.
saving up for it.
do you guys have any tattoos planned for 2012?