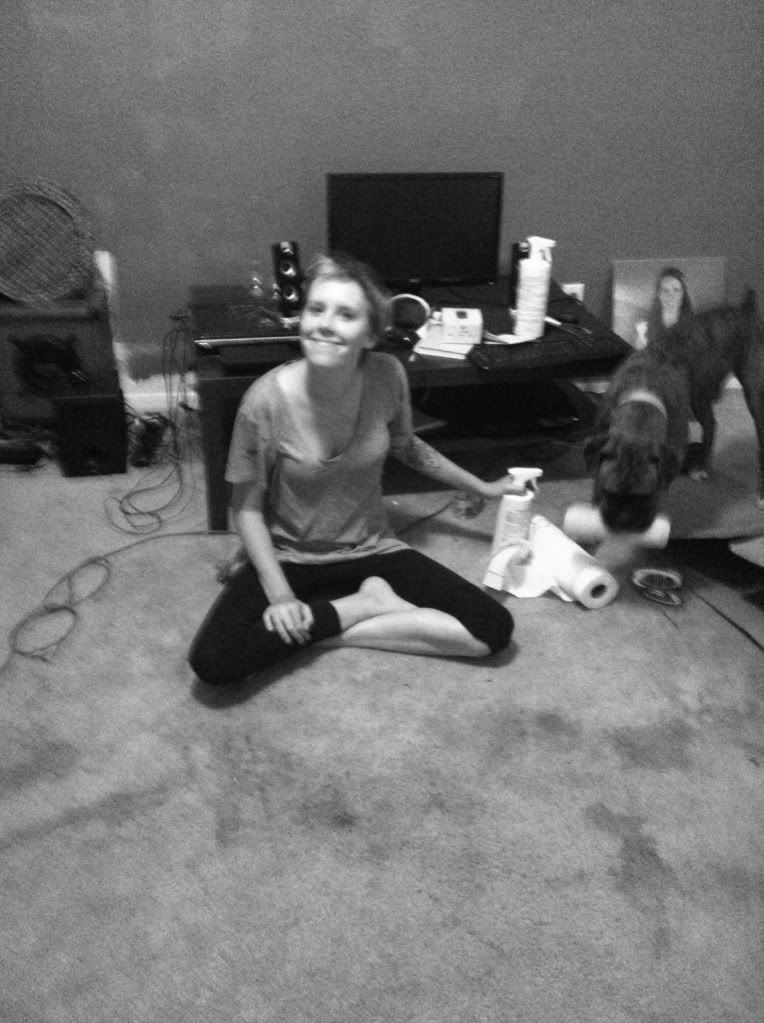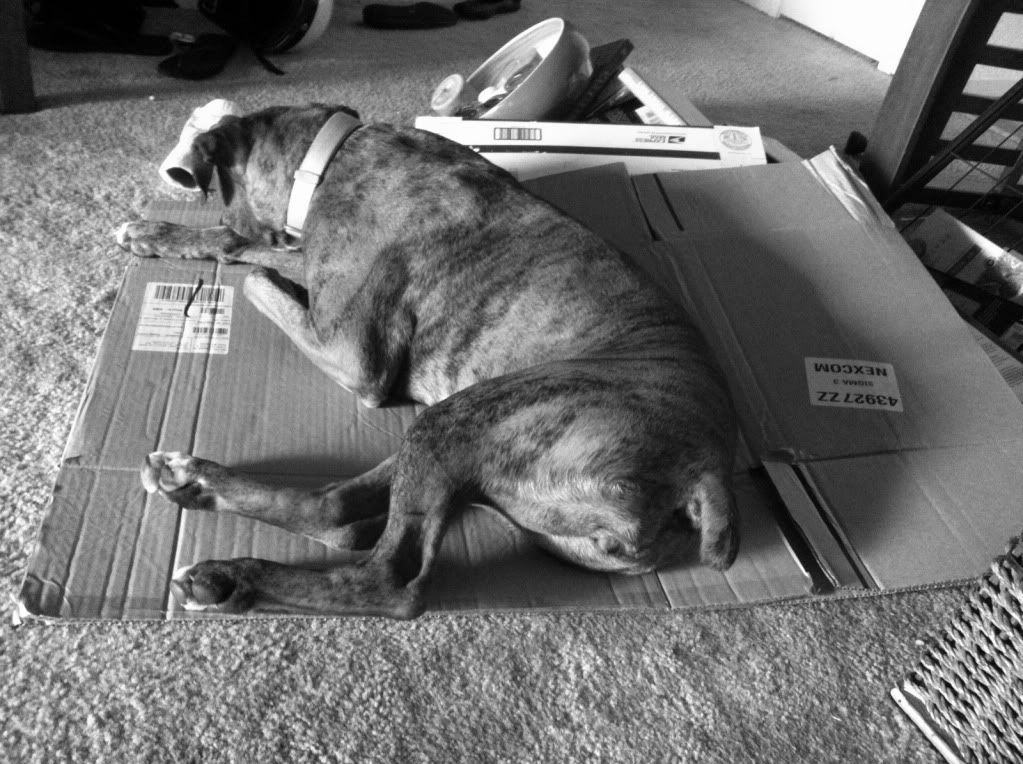 i am sitting here beginning this post at exactly 12:00am. not quite wednesday anymore, but close enough. i'm sure you have noticed the change of pace here on the blog. i've been in need of a something to help me feel a bit more grounded considering all that's been changing around here these last several weeks, so blog re-design came as the perfect pick me up.
the majority of our house is in boxes as we prep for our garage sale this weekend. as of yesterday, i've begun the daunting task of deep cleaning and painting all of our walls back to white. as you can see from the pictures, a full size monster + absolutely no grass in the backyard, leads to some fabulous stains, and one exhausted puppy. but with my week long "vacation", starting the week after we officially move in, being approved earlier this morning i can officially say this move is coming right along. i'm optimistic, overwhelmed at the moment, but optimistic.
we still have bits and pieces that are coming together, but i've decided to take kris' advice on this one and just have a little faith that everything will work out just as it is supposed to in the end. god will take you through hell to get you to heaven, right?
i really should be trying to get to bed, but knowing i have yet to post since my one line wonder monday morning has left me tossing and turning quite a bit. bare with me folks, only two more weeks

hope you all are doing well!